The ability to reveal the very first firing of electronic signals from cardiac cells that occurs around six weeks from conception is taken as a proxy to push the limits of a "burden" on women back to an early date, using the first impulses that allow the heart to form to force women to carry children to full term, independent of whether they want or are in a proper emotional or financial position to bear a child–or in a position to provide the child a compassionate childhood or love.
The reading of the "inalienable right" of "life"pinned heartbeat laws to a social media meme. The range of medical tools to abort the unborn fetus or embryo had been met by a panoply of legal restrictions pursued as a righteous cause that would foment much of the state against abortion, as if it were a defense of Texan liberties. The landscape of abortion rights had already, of course, been rather consistently challenged in Texas, as a campaign to curtail access to abortion within health care promised by public insurance plans: local law-makers had famously begun to curtail access to abortion almost a decade ago, by halving the clinics including abortion as part of health care services and shuttering clinics along the San Antonio-El Paso corridor–
–that severely reduced access to maternal health care for women across the state.
Preventing access to abortion by local legislative action was vigorously pursued by a Republican majority and Attorney General with avidity as a purification of the state and reducing clinics in Dallas-Ft. Worth, reducing abortion providers in rather viciously strategic terms–had not the Supreme Court intervened and prevented abortion clinics from only being located in urban areas, to serve the 5.4 women of reproductive age who lived in the state in 2013. The law seemed a means to combat the spread of new technologies, as restrictions with no basis in science or medicine multiplied for many women across America, increasingly sending "abortion pills online Amazon" up 500% nationwide, as "how to have a miscarriage," "home abortion," and "self-induced abortion" jumped 75-100%, although "medical abortion" became distinguished as one of Google's "breakout categories," growing by more than 5000%. The terms were popular not in Texas alone, but in a broad landscape where abortion rights are threatened, and provoked intense online searching for taking abortion into one's own hadn by women in Oklahoma, Mississippi, Louisiana, Idaho and Alabama living in fear that the Supreme Court would revisit Roe v. Wade became real real by 2019.
The nation may well be haunted by the fear of our entry into an era of DIY pregnancy health care. A curtain was terrifyingly lifted on that landscape in by skrocketing searches across the nation for "how to have a miscarriage," spiking by over 95% in Arkansas, Oklahoma, and Indiana, and by over 75% in Alabama and Mississippi. (Half of such online searches turning to Google to inform themselves about self-abortions were made by women betwen 15 and 19; "home+terminate+pregnancy" is less common than "home+abortion" or "how+to+abortion," but suggest a landscape demanding better knowledge and information about medically safe abortion practices, and suggest a looming landscape of health crisis, characterized by disinformation about terminating a pregnancy and the diffusion of half-truths about health care, removed from medical judgement.
The fear across Texas is palpable, with new legislation preventing medical personnel or doctors from providing abortificients to any women more than seven weeks pregnant. The reduction of access to abortion that the closure of clinics due to the law HB2 that the Court took up and reviewed already shifted the landscape of clinics, not likely ever to return to pre-HB 2 levels in the state as Obamacare became law. While the criminalization of abortion from six weeks of conception in "heartbeat bills" cloak the authoritarian curtailing of civil liberties in ethical garb, the hope to prevent abortion from occurring in any clinics borders on zealotry to end legal and safe abortion in Texas and effectively shutter all remaining clinics in the state. John Seago boasted Texas State Bill 8 was "written to succeed where eleven other states have failed [to restrict abortion]" before Greg Abbott boasted to his supporters "basically, we've outlawed abortion in Texas"–and is entertaining outlawing mail-order birth control.
5. While alleging it presents no burden on women, or prosecution of those seeking abortions, it encourages all citizens to remain vigilant about any abortion performed, promising large monetary rewards of a minimum of $10,000 excluding legal expanses for notifying the state of the crime by a logic that is modeled after malpractice. John Abbott told constituents that "basically, we've outlawed abortion in Texas"–a massive runaround of a right the Supreme Court relatively recently reaffirmed, and also moved to block abortion pills from arriving in Texas from out of state, and to prevent the most common and safe abortion procedures from being performed. The nation was increasingly confused, as "abortion law" jumped in Google Trends, from just before September 1, by about 100%, nationwide. The insecurity immediately generated by the Supreme Court's readiness to refrain from any objects to Texas' decision sets the stage for decisions of more states, and raises a chilling fear of the imbalance of the religious composition of the bench–no doubt a consequence of the difficulty of confirming justices who supported abortion rights openly, or defended the right to privacy or substantive due process. Yet the bench confused the nation about the legal understanding of abortion rights in unforgivable ways.
Two-thirds of the current Supreme Court were raised in the Catholic faith. Catholics on the bench have been appointed by Republican Presidents, as conservative Catholic ideology invested terrifying new authority in strict constitutionalism that echoes the respect for a doctrine of patriarchal obedience that has become increasingly close to reverence for its authority as a scriptural lodestone, independent of all ethical considerations. In ways that have echoed the current authoritarian dynamics of the Republican party, the Catholic conservatives on the court–Alito, Coney Barrett, Gorsuch, and Thomas–have helped shape a reading of strict constructionism based on respect for doctrine. The respect for doctrine, without democratic examination, may well have led the Court to endorse the Texas law on which John Seago and others hoped Alito would guarantee, by an endorsement without hearing oral arguments or evidence. The reduction of abortion from a medical procedure to a felony, a "wrongful death" to be prosecuted akin to medical malpractice, removes medical judgement of viability and creates a concrete criteria out of the embryo's cardiac activity–the "heartbeat"–that most evanescent of perceived signs.
The paradox of such an endorsement of strict constructionism as a basis for restricting rights to health care is of course at ends with an increasingly secular society; it is presented as a means to contain the fears of the damages that a secular society can create. Yet the results on the ground without consideration of actual implications are terrifying. The attack on including abortion in health care services in the state openly threatens women's adequate health care–and physical as well as psychological well-being. The shrinking number of clinics providing abortion, feared to be reduced to seven clinics for over five million women, had generated a live "Texas Abortion Clinic Map" promising to provide assistance to pregnant women in need with travel expenses–gas; bus/plane tickets; hotel who call 1-844-900-8908. How did we get to such poor bearings to adequate maternal health care? In large part by tabling the question of ethics to try to contain the constitutional right to abortion in restrictive ways by legal maneuvers, in order to sever abortion providers from medical health care. Already, many women are flooding clinics in nearby states, seeking to find health services that SB8 has declared a felony.
This might be a way of bankrupting Texas, if it didn't effectively close all abortion clinics in the state. Perhaps vigilante-style arrests fit the go-it-alone age skeptical of coronavirus vaccines–or even of infectious disease–before personal liberty; the framing of abortion as a criminal act that extended to all who "aided and abetted" its practice replaced norms with a laissez faire notion of law. Seago's prideful boast "this is a bill written to succeed where eleven other states have failed" vaunted the shift of burdens from women semantically, by inviting anyone who had heard of the procurement of an abortion after cardiac activity is detected when women are enjoined to listen to the heartbeat in unborn they are bearing to take stock of "their" choice to abort was, indeed, a bid to deny choice in the nation.
Texans are already required to they are far less about medical ethics and not an aggressively preemptive strike to the extension of reproductive health care within public insurance plans. If anti-abortion jurists like Antonin Scalia and Byron White have long argued that int heir "extravagant use of judicial power" jurists had "concocted" a "right to abortion," lawyers have framed the detection of a "fetal heartbeat" in the embryo to concoct a basis for fetal personhood six weeks from conception. This far more dangerous fiction of mapping the start of personhood is a steep erosion of women's rights that manipulates the role expert medical opinion played in Roe v. Wade as a basis to affirm access to legal and safe abortions before fetal viability to a landscape of legal restriction that limits access to abortion by barriers to health care, money, and the nature of the health insurance policy you have–deep ethically problematic obstructions–from preventing abortion from being funded by Medicaid to requiring medical screenings or procedures without therapeutic benefit–to remove access to abortion from economically disadvantaged populations while it is available to those with different health care policies.
Rather than allowing abortion to be recognized as a part of health care, in a battle between states' rights and reproductive rights, targeting the constitutional right of pregnant women's liberty to choose an abortion in the United States, on ideological grounds, by exploiting our current fractured political map.
The rather "dark map" of restrictions on abortion that state legislators have attempted to pass or passed to overturn what was once settled law of the land suggest a local legal activism with stunning parallels to secession from the Union or what was judicial consensus since 1972. Comparisons to the 1857 denial of citizenship on the basis of race (Dred Scott) or the war crimes of Nazi Germany (anti-abortion activists regularly tied Margaret Sanger, founder of the Birth Control Review, and Planned Parenthood, to Nazi doctors or the KKK) attempt to reclaim high moral ground in public opinion that "heartbeat laws" offer a popular visual on placards, social media, and right-wing mass media to bypass federal law–by introducing or adopting laws advertising restrictive abortion laws in multiple states, laws openly crafted to strike fear into doctors, who are no longer entrusted to follow ethical standards in their own work.
The map is of course misleading, but suggests the scale and concerted nature of legislators' attempts to block or constrain access to abortion on local jurisdictions by 2019-21, independent of the burden they posed on pregnant women. The optic of ethics in which abortion is debated since the Hippocratic Oath featured a vow never to provide "abortive remedy," or give any "deadly drug," lest doing so contravene the sacred relation of doctor to patient, is essentially replaced by the broadly restrictive nature of laws that forbid abortion even in cases of incest or rape, in many states. The agenda is rooted in taboo, and the constraints of neo-Thomistic thought that sets the date of ensoulment earlier than "viability."
Even if the heightened restrictions on abortion in Texas were unprecedented, and unimagined by anti-abortion activists until recent years, supporters felt confident the restrictions to abortion were sufficiently cloaked from courts to be a done deal. Activist groups smirked with full confidence in a turning of the cultural tides, "it all comes down to Alito," entrusting the Justice to restrict women's access to abortion or pry abortion from pregnant women's constitutional rights. Justice Alito, the same Justice who as circuit justice would entertain the appeal from Texas Rep. Louie Gohmert to pose a 12th Amendment challenge to seating of state electors on January 6, 2021, to delay certification of the electors vote before gaining an injunction to invalidate Joe Biden's massive electoral victory, was hoped to radically curtail access to abortion of women of childbearing age never issued the injunction to stop the certification of electors. He however summoned enough votes from the bench to decline to interfere in the implementation of Texas' restrictive laws, rather than rebuffing it himself.
6. The construction of "fetal heartbeats" provided leverage, even if the cardiac activity called a "heartbeat" is slight and difficult to detect. Embryonic cardiac activity is far harder to perceive than the thum-TUM of a health sinus wave. Yet calls to protect them flooded social media and offered a flag for the movement to create a dramatic a shift in the landscape of abortion. In the name of "protecting the unborn" of whom they cast themselves as the advocates and lawyers, anti-abortion activists have introduced a spate of "heartbeat laws" that stand to remove abortion from medical care in ways that will stand up to judicial review–to win support from courts that grant legislators' abilities to frame local laws, rather than address ethics at all. The actual remove of such laws and debates about cardiac activity of the unborn from ethics–and their roots in the fractured and fragmented ideological landscape of the United States–is evident in a map of the distances women were obliged to travel to get abortions; if the band of blue mirrors the Rockies, the red expanse in the header to this post tells a sad story. Overturning Roe would within a year increase the average distance of child-bearing women about 250 miles from the closest abortion clinic, and decrease abortions by just under a third–or 32.8%. Indeed, Texas clinics that provide abortion services report about 90% performed after the first six weeks from conception.
While fought on social media as about "heartbeats," the fight is for a new national geography of health care, even if it is fought now in the Texan legislature and Texan courts.
The rise of "trigger bans" that would go into effect if the law is overturned in eight states provide low-hanging fruit for changing the geography of abortion access, and thirteen additional states are likely to follow suit, immediately growing the distance of 40% women between 15 and 44 from abortion clinics.
The legal fight in Texas over SB 13 is an attempt to provoke this new geography that pushes abortion outside health care, and indeed outside prenatal care, but has flooded social media and protest placards with the symbolic image of a red heart, ever since Faith2Action founder Janet Fletcher posted on Valentines Day, 2012, the primal emoticon of the heartbeat as a manifesto and cri de coeur in Ohio, in an attempt to persuade local legislators to curb women's constitution rights to health care for humanity, that has migrated to nation-wide circulation, and was morbidly contrasted to flat-lining at the Right to Life marches in Washington, DC during the Trump Presidency. Is the call to circumscribe the geography of rights not a "grassroots" effort of political involvement by the Republican Party for some time?
There is of course no similar sinus wave in a six-month embryo, whose cardiac activity is a reflection or response to the heartbeat of the mother who is bearing it in her uterus, but this is a casebook example of how the diffusion of only a little knowledge can go so far to cause untold pain, by transposing the now omnipresent tool of hospitals to register the likelihood that an unborn come to term–"fetal wellness"–to a way to restrict abortion rights for women and assert claims on authoritarian terrain of "fetal rights." Proving that a little knowledge can be instrumentalized to cause great harm, the "Smart Fetal Heart Monitor" now widely available has helped envoice the embryo by a device shaped like a feeding bottle, promising the ability to "listen to your baby's heartbeat," even before the "baby" is born.
The Texas law promoted by the "heartbeat" icon has made the figure of a heartbeat, foreign to the embryo until its chambers form, and even then not registering the flow of oxygenated blood in cardiac chambers, into an alternative flag able to catalyze a social movement that helped legitimize a legal logic being devised in quite strategic ways for the court's ears. But the adoption of the law fit the gerrymandering of political space in Texas, where the intensified opposition between political parties have exploited abortion policies as a divisive issue, behind the rallying heartbeat flag.
The flag long served to chastise state legislators for their failure to defend the rights of the unborn. While the very notion that state legislators to contravene settled constitutional law boggles the mind enough to generate much head-scratching, and some states to assign funds to provide money for abortion access, and the city of Austin to reject Texas' ban on abortions beyond six weeks, rejecting the conscription of Texas citizens to make citizen's arrests for performing abortions–affirming a blue opening, as it were, in a deep red state.
As Donalds v. Jackson is being heard by the US Supreme Court to address the fifteen-week limit on abortion in Mississippi as a chance to revisit precedent, the Texas law gave rocket fuel to states' rights to restrict abortion across the mediascape, energizing the anti-abortion activists at the hopes of realizing a landscape where preventing access to abortion was no longer an "undue burden" on women. Even as federal judges in Texas are weighing the Dept. of Justice's intervention against allowing private citizens to sue those assisting in an abortion beyond six weeks from conception, the intensity of a fight on legal grounds is bound to continue, far removed from questions of ethics or medical ethics at all. It is, rather, disturbing evidence of the fragmentation of political space, where the rights of young mothers and indeed the health of infants' actively beating hearts is sacrificed on an altar of intensely oppositional politics of gerrymandering and redistricting designed to shore up Republican seats, in a landscape of ever more pronounced political division–
–lines which echo the elimination of access to abortion in pockets of Democrat-voting cities in a local landscape that would offer no access to pregnant women to terminate pregnancies.
6. The fear of curbing of women's health care options that were amplified in Texas–as if by extension of the vigilante style expansion of self-styled Border Patrol policy was a curtailing of civil rights akin to the restriction of citizenship for migrants, central to the authoritarian appeal of Donald Trump's Presidency in which antiabortion activism had expanded with increased force. One can map Texas as a microcosm of a divide in the difficulty of access to abortion and the heart of a divide between Americas with diametrically different concepts of access to abortion as a right to pregnant women's health care.
Rather than having to do with medical "ethics," the battle for enshrining an authoritarian restriction of abortion to a window of the first six weeks after fertilization seems a gambit from antiabortion activists, while the Supreme Court seems balanced in their favor, who have been plotting to rejigger the law of the land to impose well-crafted legislation on the nation. Governor Greg Abbott's celebration of the enforcement last monght of Texas State Bill 8–"SB8"–only followed longterm agitation by antiabortion activists, eager to shift the status quo of health care prompted fears of a shifting landscape of legal rights and fears of a landscape of reproductive health and access to health care where rights to abortion were severely curtailed. Fears of emerging divides access to health rights is a terrifying inheritance of the strategy of Republicans in the Trump era, turbo-charged by members of the Federalist Society who find no constitutional right to abortion to exist.
While "rights" are assumed in the Constitution to extend across the land, the increasingly sharpened ideological divides of the nation that are now refracted in our electoral landscape. The different state laws that have prevented or curtailed abortion as a right of pregnant women before the viability of the fetus or embryo they bear have been eroded nationally, so that the national landscape is less defined by "rights" or health care–or medical science–but as subject to local convention that have re-interpreted the standard of "viability" in small but critical ways, undermining national consensus about health care: some 43 states restrict abortion in some way after a point in women's pregnancies that is determined by local government; 47 states have introduced over 600 abortion restrictions that erode legal consensus in an attempt to force the Supreme Court to review Roe v. Wade, as mentioned.
The country seems poised to all but cleave into two, moreover if Roe v. Wade is indeed abandoned, as is now feared with five anti-abortion justices seated in the nation's highest court, eager to revisit the 1972 precedent–a precedent that most Americans have long seen as defining the law of the land–immediately forcing restricted access to abortion and imposing onerous difficulties on all women in southern states, which would effectively become "abortion deserts" whose residents would be compelled to map travel routes to abortion providers in the remaining twenty-five states in the lower forty-eight to seek an abortion, and to procure funds (in addition to time off of work) for out-of-state travel.
The divided landscape that pregnant women face place new stresses on prenatal health care workers, but closely reflects our toxically divided political landscape as it has become a push-button issue to generate poltical support and ideological rigidity. As the fight for abortion rights has moved from medical grounds to legal prescriptions, areas affirming abortion rights have shrunk, under an onslaught from more "conservative" Americans increasingly attracted to authoritarian politics and politicians.
The fears of placing about two-fifths of women between fifteen and forty-four at increased travel distance to clinics offering abortion–by two hundred and fifty miles average, for women in states who failed to enact local protections.
The March, 2020 Executive Order in Texas to delayed or postponed all medical procedures not necessary to preserve a patient's life be postponed in the current pandemic would limit access to abortion–removing it from comprehensive health care–that already seemed to create a landscape of reduced access to abortion that seems to have gained a cartographic logic to revise notions of health care by placing women of child-bearing age at a striking geographic distance from abortion providers–deferring the demand for care to nearby states when possible. The dramatic shift in driving distance within Texas that the curtailment offered in just a few decade suggested a chess-board like strategy of narrowing the health options of child-bearing women, or restricting practical choices for the poor.
Right to Life groups trusted Alito's willingness to allow the Texas Heartbeat Act, content that a legal architecture had been devised to shift attention from the burden on pregnant women to the moral good. They had long been eager to catapult their efforts to tip national law to national attention, in an era when several states–here shown in aqua–had enacted preventive guarantees on access to abortion.
The new blocks of "red" states may not be dense with population, but suggest real geographical obstacles for poorer women to access abortion in a huge number of areas below the Mason-Dixon line. As if remembering the support that Donald Trump gave to Right to Life organizations, antiabortion activists felt increasingly secure they had obviated legal objections to the 'undue burdens' placed on women seeking abortion–even if they had guaranteed effective closure of abortion clinics and access to abortion across the state. For they had crafted a way to restrict access not as a prohibition, but rather as a "right" impervious to judicial review of the sort that had threatened past state legislation.
The national landscape is certainly hard to process. If the 2013 restriction of abortion and abortifacients and the restriction of abortion clinics to meet the standards of surgical facilities closed about half of the forty one clinics in Texas, in practice all clinics were shuttered as of September 1, 2021. If facilities offering abortion in licensed clinics have been diminishing since before 2016, when this map dates, their decline has been matched by the rise of "Crisis Pregnancy Centers" offering women the promise of free services, images of aborted fetuses that are designed to shame them for their choice, and misinformation about abortion and its alleged emotional and physical risks of abortion, as well as moral chastisement and religious beseeching, if not outright moral berating, designed to replace the medical care or reproductive health settings with sites of reflection, centers that now far out-number abortion clinics three to one in the nation–and not only in "red" states alone.
These centers are largely run by religious women as ministries, but if they receive state funding in fourteen states, most deceive the poorer clients they seek to attract by emulating medical clinics, by including rooms for ultrasounds and staff in scrubs, and pregnancy tests, \without professional training beyond evangelical ministry and a commitment shepherd women toward Christ. Tax-payers foot the bill in Iowa, South Dakota, Pennsylvania (for ninety-eight CPC's), Arkansas (forty CPC's), and Mississippi (forty CPC's), abetted by Texas tech billionaire Farris Wilks' "Online for Life" non-profit has helped Crisis Pregnancy centers better market themselves to low-income audiences of color online.
7. Right to Life organizations had long awaited the tipping of the scales of justice that the Trump administration had set into motion–not only on the Supreme Court, but misinformation about abortion on a near-global scale: the global organization of "Heartbeat International," which after securing tax-payer funding for "Crisis pregnancy" centers in the United States before the ruling on Roe v. Wade, advancing anti-abortion interests in eighteen countries globally, describing the negative effects of abortion–from cancer to risks of mental illness to medical complications–and providing ultrasounds. The growth of pro-life centers as National Institute of Family Life Advocates, boasting 1,200 of its 1,600 pro-life Pregnancy Centers to be licensed medical clinics, aims to help "vulnerable women and families choose life for their unborn children" across the nation, providing "legal guidelines" to protect pro-life "pregnancy centers" fulfill their mission by protecting "centers from legal pitfalls."
The growth of "Heartbeat International" and its global natalist crusade had developed before Roe framed abortion rights in the context of viability of the fetus outside the womb, at twenty-four to twenty-eight weeks or of gestation, but the state of Texas became a battleground for overturning protections on access to reproductive health might well be placed in the deceptive disinformation about the risks abortion exposes women–from mental illness to cancer to marital relations–lies that the Ohio-based Catholic non-profit has spread in 2,500-4,000 "crisis pregnancy centers" across the United States and at least eighteen different nations, actively conducting a global war on abortion by medical misinformation.
The successful introduction of the "fetal heartbeat" law as a new threshold for access to abortion used the rather illusory cardiac impulses visible on a sonogram introduced in prenatal care as a means to reassure pregnant women of the viability of pregnancy as a means to impose penitent reflection. In Texas, the notorious anti-abortion group in Texas had readily identified Alito as an advocate to staunch a tide of judicial review of restricting access to abortion in Texas and other states, from banning the safest and most widespread abortion procedure after the first trimester or prohibiting abortion beyond seventeen weeks from conception.
While the right to abortion is constitutional, local legislators have even passed bills threatening to suspend physicians' licenses for practicing abortions beyond six weeks since conception–based on the fiction of a recognizable heartbeat can be detected and registered by mandated sonograms–which anti-abortion activists made central to Texas State Bill 8–"S.B. 8"–to re-recognize abortion beyond six weeks gestation a crime against the common good that merited a reward of over $10,000 for identifying all who "aided or abetted" such a crime.
The spread of mandated ultrasounds has rather disturbingly grown across the United States as a type of non-medical intervention since 2013. Their effect remains unclear on health care. Even as they have led women seeking abortions to be forced to view and have described to them–whether they desire or not–in states of Texas, Oklahoma, Louisiana, North Carolina and Wisconsin, as an odd interruption of medical care. It is less conclusive relation to women's change of heart to proceed with an elected procedure. What was imagined as an exercise of biomedical introspection was held up in local courts. Yet the image-making technology able to confirm viability of a pregnancy has now been quite alarmingly high-jacked in Texas as a way to remap the start of personhood in the embryo, in hopes to curtail access to health care in ways that would remap women's access to reproductive care.
The onslaught from legislators of restrictive curbs on access to abortion, long in coming, stands to bloom post-Trump, invited by the new stamp Trump put on the United States Supreme Court, increasingly receptive to how the late Justice Antonin Scalia in dissenting to abortion rights–rights he claimed invented and absent from the Constitution–should be recast by local legislators and local votes in order to shift the law of the land. The shift in tide has been long coming, having simmered under the threat of the expanded individual mandate. But it was nourished within a media ecosystem of Fake News and attacks on expertise, on websites designed for "navigating modern complexities" (Mercator.net), or the Population Research Institute,–dedicated to exposing abuses of human rights in population control and the myth of overpopulation. The 2018 consolidation of a conservative majority on the bench of the nation's highest court prompted "testimony" of an unborn nine week "baby"–an in utero embryo–via sonogram before state legislatures like Ohio, as women at the start of their pregnancies had ultrasound before state legislators' Heath Committee hearings, as they entertained the restriction of abortion after the first detectable heartbeat in testimony for the first hearing of "heartbeat" legislation in Ohio in 2011, before similar statutes were adopted in Arkansas (2013), North Dakota (2013), Iowa (2018), Kentucky (2019), and Mississippi (2019), "to protect our fellow human beings with heartbeats." The rationale offered that the embryonic "heartbeat" is an indication of 95%-98% chance of the birth of the unborn child, but plays in an odd game of futures to restrict women's access to abortion, requiring all doctors to compel the pregnant mother to listen to the heartbeat before an abortion procedure, to tug on her heartstrings just in case.
The Fake News ecosystem swung into full swing around the right in a pushback on an insurance mandate or universal health care, fearful of the expansion of health care to pregnant women, foresaking the unborn. Janet Porter, the self described "Heartbeat Bill Architect," founded a Faith2Action nonprofit to promote the six week ban, leading her to be helped during the Obama presidency by southerners Mike Huckabee, Michelle Bachman, Steve King, and Roy Moore, and, since 2017, Mike Pence, as the nonprofit which now identifies itself as "birthplace of the Heartbeat bill" has exercised its online muscle by offering a template to draft legislation limiting abortion impervious to law suits and litigation to redraw the map of health care in America. In using the apparently objective registration of "fetal health" in a sonogram administered in hospital clinics, they seek to introduce scientific criteria to "pierce the heart of Roe v. Wade," by ensuring that "God-ideas get multiplied in state and local legislatures across the nation," apart from constitutional rights.
However, false precision of identification of the fetal heartbeat as a sign of personhood and life has become a rallying cry for the new legal strategy long evident in local legislative trends as sixteen state legislatures considered legal bans on women's access to abortion.
The false objectivity of the promise to "ban abortion from the moment in pregnancy that a heartbeat can be detected" shifts the threshold for legal abortions in many states, claiming to reflect on the "best methods of standard medical practice" to detect "embryonic heartbeat[s] . . . very early in pregnancy, typically by 6-10 weeks gestation." If transabdominal ultrasounds detect these "heartbeats" by 7-12 weeks, detection of a heartbeat "even earlier than six weeks"–even three weeks from the last menstruation!–seems a revelation of the divine power of creation, and an eery celebration of the proto-human form as alive, in the sense that it seems to have a crude arterial and venous network, and a partitioning into atria and ventricles in a proto-heart, with defined aortic arch arteries, as well as a ventral and dorsal aorta, completed by an often perceptible flutter of cardiac activity, though far from a steady rhythm. But the argument that even the slightest beat is a sign of humanity, led to the crusading call that "to ignore that indicator, the heartbeat is heartless" has put the antiabortion activism on new terrain.
The Heartbeat laws are among the strongest pro-life laws ever adopted in a state known for curbing access to abortion. But the legislation is national, and not limited to Texas. The rise of "fetal heartbeat" bills strategcially curtailed access to abortion both in Texas, Georgia (HB481), Florida, Kentucky, Mississippi, and Oklahoma, and many other states, in an attempt to shift the rights of access to abortion and erode the Supreme Court's definition of constitutionality of access to abortion as defined in 1973 landmark ruling Roe v. Wade. The spread of "heartbeat" laws attempt to reduce the threshold adopted in many states in the last year of Donald J. Trump's Presidency, in an attempt to compel the Court to revisit the issue with the benefit of its changed composition and pro-Life tilt.
The registration of fetal "heartbeats," a cardiac flutter that is one index of healthy development of an embryo, has become a basis to restrict women's access to reproductive health, that has accelerated local legislation across the nation restricting abortion rights. Since the powerful figure of the heartbeat was focussed on–rather than fetal viability, or even the transformation of embryo to fetus–what has become a rite of passage for the medical observation of pregnancy has become a determining factor to redraw the burdens of restricting reproductive health. And if many of the local laws were blocked by judges as imposing undue burdens on pregnant women–as the 2017 restriction on abortions beyond fifteen weeks, or banning of Dilation and Extraction–the August, 2021 reversal of the illegality of banning the safe practice of "Dilation and Extraction" followed the decision to criminalize abortion beyond six weeks from conception, effective September 1, 2021–re-writing women's access to reproductive health; Texas had already in 2013, in the early years of the extension of health care, to ban abortions beyond the twenty months from conception, as well as restricted abortions to be performed in sites with the standards of ambulatory surgical centers and by doctors with admitting procedures to nearby hospitals, allegedly for the health of the formerly pregnant woman.
The "heartbeat" threshold of six weeks was broadly adopted across southern states, before the Supreme Court allowed the Texas law to stand and refused to block its Sept. 1 enforcement.
8. The "proof" of personhood that the ultrasound offers is far from a clear "heartbeat" that the law's name would imply. The elusive and illusory standard of a "fetal heartbeat" uses the cardiac activity in the pre-fetal embryo as a mandated threshold for medical care on the authority of an image, more than medical expertise. It is rather a rejection of medical expertise: if medicine helped to frame the basis for viability outside of the womb that was a standard for determining legal abortions in Roe v Wade, the heartbeat was arrived at as an evasion of medical truth or knowledge, able to reinforce preconceptions of the immorality of abortion: working from the slogan 'Abortion stops a beating heart,' which offered no timeframe, an anti-abortion activist in Ohio tried to reframe the debate about access to abortion to foreground its injustice by directing attention to the "inhumanity of abortion" which has gained new legs on social media: Janet Folger Porter introduced the Ohio Heartbeat Protection Act, one of the strictest restrictions on abortion when it was framed in 2019, in hopes to take the antiabortion fight global, encouraged by the large number of antiabortion judges appointed by Donald Trump who are eager to restrict abortion rights in the nation.
On the tails of bills that attacked "Dismemberment Abortion" to suggest fetal personhood erased by Dilation and Evacuation, akin to "Partial Birth" abortion, or intact D&E, the lack of a heart in the embryo have not stopped Right to Life podcasts from seizing on the concrete image of a beating heart to signify personhood–even to attack reporters for using more correct terms like "cardiac activity" to mask the humanity of the unborn evident in the existence of a "heart"'s beat–even if the organ is not yet formed. The "heartbeat" had legs on social media and Twitter, even if the heart itself was lacking in the embryo, and rate of "beating" would be far from the motion registered in an electrocardiogram–and is likely to be running at about 126 beats per minute, when the embryo is about the size of a raisin, and the "heartbeat" more accurately a flutter in the area of the future heart.
If Healthline notes that for an expectant mother to hear the heartbeat registered on ultrasound for the first time "can be very emotional," an ultrasound is not usually given until eleven or fourteen weeks, or the end of the first trimester, although it can help detect where the embryo lies. The deception of the term belied its popularity because it dispensed with medical expertise entirely, treating the sonogram as a direct registration of fetal presence, a month before the fetus was formed. But the reign of terror that has inspired fears in so many abortion clinics to shutter their doors for women before they would even realize their pregnancy is a terrifying denial of medical care. The Texas Governor echoed anti-abortion activists in a signing ceremony, as he praised "our creator" for having "endowed us with the right to life"–taking pleasure in the deeply distorting version he presented of human rights claims–adopting anti-abortion claims by ensuring "that the life of every unborn child that has a heartbeat will be saved from the ravages of abortion" as if this invasive procedure would save lives and convert all women seeking abortion to Magdalenes.
The broad grounds for waging salvation were illustrated in laws banning D&E procedures across much of the south, creating a national block of sorts by limiting access to safe, affordable, and legal standard practices in other states, a rift in the body politic of which poor women are victims.
Although legislators have mandated since 2010 in Michigan and 2012 in Virginia, that doctors who attend women seeking an abortion, irrespective of medical need, provide and gloss a photograph of the ultrasound, within hours before they undergo the procedure terminating pregnancy, to provoke introspection.
9. The effect of such forced viewing on the decisions to terminate their pregnancy is unclear: many appreciate the option to view an ultrasound, but viewing images of the embryo after the first-trimester made them unlikely to change their minds. Yet the conviction that viewing the sonogram would bring a change of heart, and serve as a sort of mirror in which to provoke penitent reflection, led to the diffusion of mandating sonograms or ultrasounds to provoke a sort of pris de conscience after the consultation with a doctor mandated at least twenty-four hours before an abortion procedure. Of the million American women with access to abortions in clinics–49%–live below federal standards of poverty, and describe themselves as unmarried, the story of a repentant woman who could preach her penance by abandoning a sinful path offered a storyline with scriptural precedent antiabortion activists relished that mirror the non-scriptural story of Magdalene as a figure of promiscuity and poverty, more than the demographic of women wanting to terminate pregnancy.
The redemption that Abbott acted as if he might promise residents of the state of Texas was, of course, contingent on the circumscription of the rights of pregnant women. Texas legislators gathered about Governor Abbott posed in triumphant chorus, eight women joining male legislators in using hands to form a heart to demonstrate their collective love for the unborn in an official House photograph. The vote led to a celebratory picture of the legislators adopting the semaphore to identify the new legislation, as if electric impulses in the embryo's cardiac chambers signified personhood, and semaphored emotional identity with the unborn with an eery form of exultation.
The sign quickly became an effective meme of collective political mobilization for antiabortion activist used the signing of a "heartbeat" to acknowledge a stratagem of imposing their will on the state and heighten the restrictions women face in seeking an abortion to terminate an unwanted pregnancy.
Yet the image of the sonogram is quite hard to detect or to call an index of life. The "now-you-see-it-now-you-don't" quality of whatever flicker of motion is detectable in a sonogram of a fetal pole is almost illusory; the measurement introduced in prenatal clinical care to reassure women of a pregnancy's viability is neither a heart beat and in fact impossible to measure,–even if it seems to be about to admitted in court as a grounds for criminalization in a terrifyingly authoritarian manner–but a substitute for the notion of viability borrowed from obstetric care at the heart of Roe v. Wade of twenty to twenty-six weeks of gestation, the threshold for a woman's constitutional right and limits of viability of the newborn outside the womb, now considered approximately twenty-four weeks.
The revision of this threshold of viability is being revised by states that have long sought to limit access to abortion, but have adopted the standard of the heartbeat to map individuality outside medical consensus. States have increasingly enrolled expert witnesses to provide costly testimony about abortion's dangerous or harmful effects, as a procedure or on psychological grounds, as well as on family life. If much testimony in landmark cases that expanded abortion rights since Roe v. Wade relied on expert testimony of doctors or physicians, leading "evidence-based approaches" to be tied to lawyers to affirm abortion rights, sonography has led anti-abortion arguments to claim similar footing; if "expert" testimonies in favor of enacting restrictions on abortion included marriage therapists; law professors; ethicists; philosophy professors; physicians who have not performed abortions as well as gynecologists–all hired by Texas Attorney Generals as expert witnesses since 2013, testifying to abortion's devastating psychological effects of abortion, its ties to the unethical use of fetal tissue, or health risks to women–the ultrasound provided a powerful evidence based approach to curtail access to abortion. "Expert witnesses" did rounds among states interested in seeking grounds for curtailing access to abortions in Kentucky, Virginia, and Alabama, the broader appeal of the ultrasound as evidence in "heartbeat bills" energized the fight to curtail access to abortion by an even more compelling visual evidence of the origins of personhood.
The recent introduction of unprecedented restrictions on abortion in SB8, which introduced a ban on abortion of embryos six weeks from conception or more, far fewer than the ban on abortions after twenty weeks Texas instated in 2013, rather than the current twenty-four to -eight, expand expertise, by enlisting all state residents as qualified embryologists, ethicists, and district attorneys, by inviting all to receive hefty financial rewards, at a minimum of $10,000, criminalizing anyone who "abetted" an abortion beyond six weeks of conception, to driving the fear of God into abortion providers statewide. While many pro-life activists profess anti-abortion views they preface by a refusal to "play God," the "heartbeat" bills allow everyone to "play God," by defining when life officially begins. While the new standard of a sonographic registration of cardiac activity may parallel the formation of heart chambers, at about eight weeks of pregnancy, until twenty weeks of pregnancy, per recent research of some note, the chambers remained a "disorganized jumble of tissue" until the twentieth week, about a month before the current standard for viability outside the womb. The law casts abortion beyond the first cardiac flutter as grounds to prosecute criminal activity. Indeed, the "life-saving Heartbeat Act" is designed to entrap those seeking to terminate a pregnancy past even six weeks.
Legislators across several states have compelled women seeking abortions to undergo, irrespective of medical need, have introduced a new standard of compulsory transvaginal ultrasounds, for the past ten years, using invasive insertion of a probe into the vagina to generate an ultrasound image now regarded as a basis for juridical truth. The invasive procedure used to date the age of the embryo now not only offers a means of dating pregnancy, but to see if the abortion is compliant with Texas law, more than a measure of prenatal health to assess fetal health; the mandating of ultrasounds across much of America, as Texas, Louisiana, Wisconsin and Oklahoma all voted to mandatorily display and describe the image of an ultrasound to the woman in preparation for the abortion, regardless of a physician's will or medical need, making the viewing of an ultrasound was part of the procedure of abortion for woman in South Carolina, Georgia, Ohio, Arkansas, and Idaho–all Republican legislatures. The mandated insurance introduced in the America Cares Act led to a jump on "legal" restrictions on abortion since 2011, as state legislators introduced 1,100 reproductive health restrictions in 36 states, as if in a dialectic relation to the expansion of health insurance for all.
Is it a concerted strategy not only to curtail reproductive rights, but to a wedge against the desired expansion of an individual mandate for health insurance, whose introduction was feared across the nation as a means to expand women's access to abortion? The growth over the years from 2010-2013 of mandated ultrasounds across the United States provided a sort of resistance; as mandated ultrasounds grew by 2013, their effect unclear, but were mandated often with an opportunity to view whether or not the woman "availed herself" of the opportunity to view–or a mandate to view and have described in Texas, Oklahoma, Louisiana, North Carolina and Wisconsin, as if an exercise of biomedical introspection. The enlistment of the sonograph as a form of prompting "truth-telling" about the origins of human life has lead to an increased arrogance of anti-abortion activists in elevating us all to the level of expert witnesses, relying on the pseudo-image of a heartbeat to make proclamations of life-altering consequence.
The prominence of Attorneys General Office in Texas of defending increased restrictions of access to abortion in the state paved the way in a sense for the legal restrictions of SB8, the so-called "fetal heart-beat law," uses the physically intrusive procedure of registering the embryonic activity to date an abortion's compliant with state law and generate a legal document, from which a physician cannot opt out, that will enter a woman's personal medical record, beyond a prognosis of the unborn embryo's health, is used to prove fetal personhood. Mandated ultrasounds are indeed a form of state surveillance in recent "heartbeat" bills analogous to SB 8. It would justify the apprehension of "guilty" parties and all complicit in assisting a crime–and identify all involved in "abetting" the abortion as restricting personal freedoms guaranteed within the state to the unborn whose hearts appear to beat.
Only an advanced and invasive ultrasound technology is able to detect what has been called the first flutter, a full month before the embryo is a fetus or even has an organ that is recognizable as a heart.
The stipulated mage-making technology relied on to record a so-called fetal "heart beat" at the center of Texas State Bill 8–as well as to date the abortions after six weeks that it would make a crime–had been on the books in many states; if the images were rarely used as evidence that further restricted access to abortion, they have become a basis, once admitted as legal evidence, to restrict reproductive health by introducing the "personhood" of the fetus into state legislation in ways that were not imagined or fully foreseen. The image-making technology able to confirm viability of a pregnancy was recently hijacked in Texas to remap the start of personhood in the embryo, would dangerously remap women's access to medical or reproductive care.
10. The circumscription of abortion rights is of course the goal of such recent legislation of health policy. The crusading legal architect of the new state-wide policy, Stephen F. Mitchell, put it even more bluntly before the Supreme Court, by lamenting the court's imputation of any "'right' to abortion" as only a purely "court-invented right" that was judicially concocted with no constitutional grounds.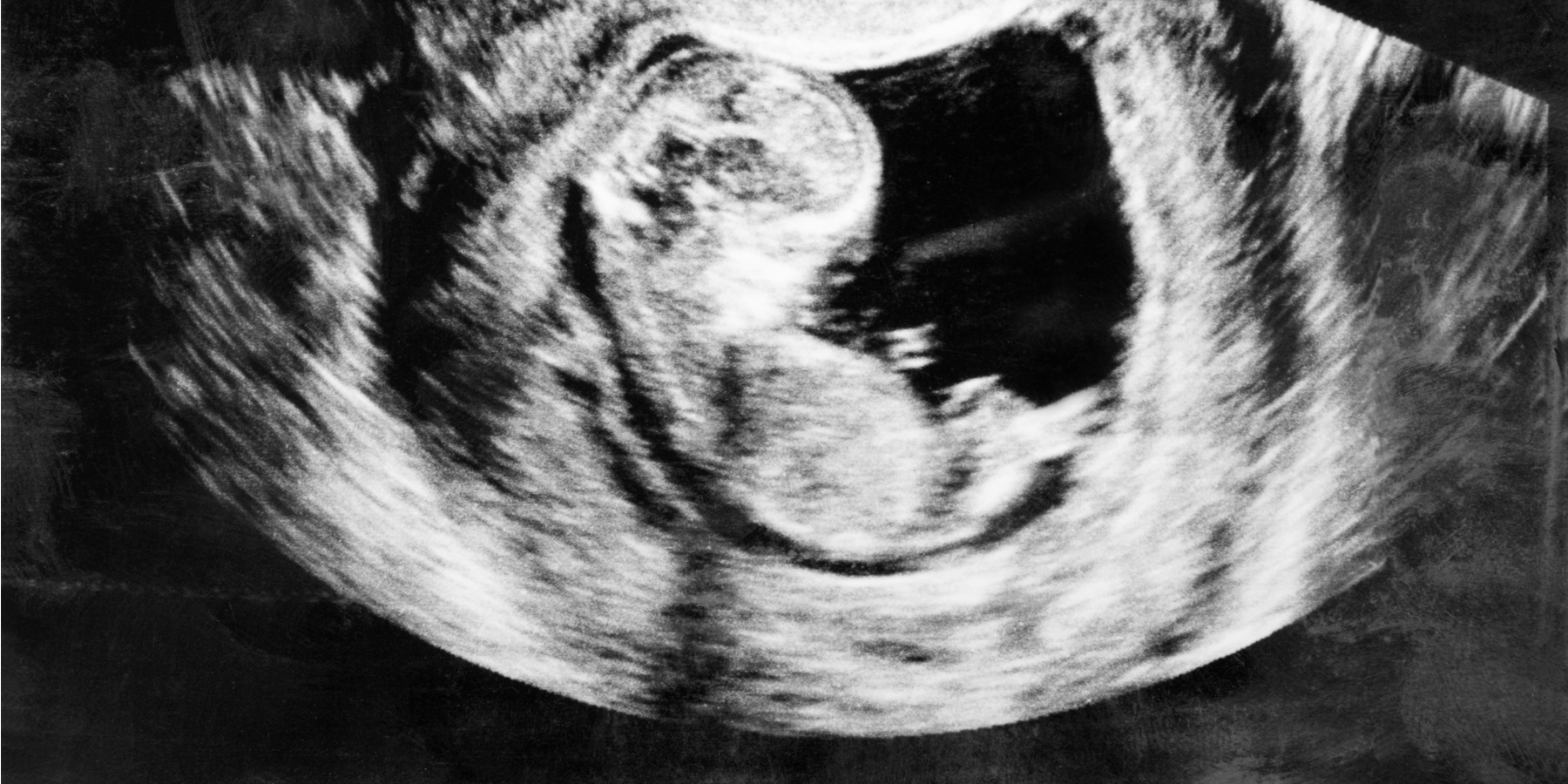 What we may map as a Texan peculiarity suggests dramatically receding windows at which women can seek abortion of undue restrictiveness on a far broader map. While Texas offers a reflection of long-term restrictions on access to abortion poses health care problems a state where constitutional rights are under attack–creating twin deserts of women's health care and rights that should make everyone rage. Although access to abortion is described as "settled law," on the federal level, the insistence Roe v. Wade or later decisions entitling women to seek abortions as a matter of constitutionally protected rights to privacy has been revealed to be a vulnerable protection of civil rights by the current attempts of town councils or state legislators to push back on precedent.
By 2016, but sixteen clinics served women across the state; "Sanctuary Cities for the Unborn" in a local attempt to undo or void national law. The self-designation seemed to multiply in Texas, soon after the June 2019 decision of the city counsellors of Waskom, TX , 5-0, as if adopting in a concerted strategy to 'outlaw abortion, one city at a time," as much as a grass roots movement. The vote encouraged some thirty-eight cities to pass ordinances outlawing practice of abortion in their limits, voting against abortion in a strategy Justice Antonin Scalia advocating abortion demanded to be understood by voting on local laws, as it had no actual constitutional basis in a literal reading of the frames; following declarations of Waskon and Lubbock in Texas, twenty-five other municipalities in Texas, Nebraska, and Ohio adopted the strategy of the former Texas Solicitor General Jonathan F. Mitchell, who had clerked for Scalia, to curtail access to abortion at a municipal level of governance. Mitchell dispensed groups free legal assistance to frame local statues to circumvent reluctance among Attorneys General to criminalize abortion, triggering a fake grass roots city-by-city battle against to undermine federal precedent or judicial consensus by city councils' municipal secession.
Texas stands as a site to break precedent on a national scale, disrupting consensus by adopting a precedent in which municipalities, counties, and state legislators develop tools to push back upon long-established consensus. After a spate of "trigger laws," designed to take effect if and when the Supreme Court , taking what was settled law into a dangerous field of "direct democracy" and false populism as a contravention of "Texas law" or of what Texas is unique, perhaps, exploiting legal double-speak, since presenting the 2012 attempt to confine abortion access to hospital settings as preserving women's health care, to the recent emergence of a discourse on "fetal rights" and fetal personhood, long a staple of anti-abortion activists, that has lead to a state bill invoking legal models of bringing suits against medical malpractice and the circumscription of freedoms, but are designed to circumscribe women's rights to access to quality health care.
As lawyers have reasoned that the courts had "concocted" a "right to abortion" undermining the public good, they have concocted the detection of a "fetal heartbeat" in the embryo as able to be read as grounds for personhood. This far more dangerous fiction of mapping identity in an organ whose chambers are not yet fully formed, but a powerful designator of humanity, is all the more apt to be read as one by the untrained, ready to see in the ultrasound what they want to see. The fiction of scientific objectivity led Texas Right to Life to distribute "Ordinances Abolishing Abortion" to towns from August, 2019, as boilerplate for city councils to "take matters into your own hands by petitioning your local government to protect unborn children"–by creating far more restrictive understanding of reproductive rights in the nation. These ordinances not only restrict access to abortion, but provide a dramatic curtailing of women's access to reproductive health of serious risk to the nation and the country. For with the expanded affirmation of access to abortion in several states in the northeast and west, the municipal votes in Texas suggest a local disruption of legal consensus long in the making, and seeking to divide the nation in the health rights it guarantees pregnant women.
We understand Texas, in the popular imagination, as the periphery: near the promise of the "border wall," it has emerged as an edge of America, To be sure, the on-the-ground picture in Texas of access to abortion has revealed disturbing trends for some time–disturbing trends on a national level as well–that may not have fully been appreciated in those blue state residents often insulated in levels of existential panic. Yet the recent questioning of the difference between burdens due and undue, as if seeking some semantic clarity in an issue that is imputed to be "muddled" by the court's failure to distinguish burdens that are "undue" from those that are "due" conceals the eagerness of hitting upon a unprecedented stratagem to recast national laws about access to health care in a regressive and retrograde fashion. Despite the huge "abortion deserts"–a map of which nationwide is in the header to this post–that demands being seen as a health-care desert–
The map may be unpacked a bit. The striking distances of abortion facilities to population centroids in counties offers a way to approximate the needed distance of travel to publicly-identifiable abortion facilities, and then observe the shift in distances that would be created by such 'trigger bans" and outright bans on abortion, as authors of a recent article in Contraception warned readers in 2019:
The changes of declining access to abortion were imagined to be pronounced:
When the New York Times tried to map the landscape that the court's decision could create by one decision, the actuality of affirming the "right" to abortion–in fact a right to privacy or to health care–as a judicial concoction imposed on the nation for women living in the twelve states that have adopted "trigger laws" that reflect a war of values between the culture of urban metro areas providing abortions to women in extra-urban regions whose access will be rather dramatically curtailed and reduced.
To be sure, the landscape in Texas since 2016 was bleak, with most clinics performing abortion only in cities in a very big state indeed, making a landscape ripe for curtailing reproductive rights, creating a stark urban-rural split as a microcosm of red-blue state division at the height of the Trump era: Austin, Houston, and Dallas-Fort Worth were relabelled as "cites of death" in the cartography of Sanctuary Cities for the Unborn–whose very name conjures the national division of the Trump Era, appropriating the designation of many larger cities in Texas to refuse to enforce federal Immigration Law in the years after Barack Obama declared Immigration and Customs Enforcement officers unable to perform raids at houses of worship; the designation of metropoles in Texas that wante dto protect their populations from deportation led to the term "Sanctuary Cities" for cities that refused to support or submit to demands or directives from federal Immigration and Customs Enforcement (ICE) officers by 2017; pro-life activists adopted or commandeered to restrict legal access to abortion, to protect unborn in their jurisdictions.
Even after the restrictive statutes of 2013 were struck down by the Supreme Court, Texas Right-to-Life has come to regard itself as battling the legislation of Roe v. Wade for the forces of good, in a landscape that already placed women in one hundred counties one hundred miles away from a clinic providing abortion in the name of the freedom of the unborn.
The threshold for abortion in the state of Texas was pushed back from fetal viability to just twenty weeks after conception, significantly reduced from the twenty-four to twenty-eight weeks that is the general standard for viability, a significant reduction of up to two months, and a desparate reduction of reproductive rights.
The current determination of the "life" of the unborn as existing at a cellular level–a platform of anti-abortion activism, dressed in the terms of modern science–suggests bogus indices to clarify what is not that Solomonic a distinction between viability outside the womb and within that Roe v. Wade established. The reliance on increased technologization of pregnancy offers a far more restrictive standard for access to abortion would dangerously curtail public health access of women across the nation–even if the "heart beat" mapped in the embryo by transvaginal ultrasounds is a a visual illusion, transmitted from the maternal heart beat or fluid moving within the maternal bowel where the embryo is developing, but while developmentally unable to be termed a heartbeat, if it suggests the viability of the fetal development. The ultrasound image is masquerading as a language of medical objectivity in red states, however, to magnify "abortion deserts" in "red" states– "abortion deserts" that curtail women's access to health care and rights to privacy able to gloss the divide between 'blue' and 'red' states, reading both in increasingly limited interpretations of rights. While Senate Bill 8 asserted abortion was a criminal act of a doctor, a crime no District Attorney would prosecute, the promising of a minimum compensation–better seen as an effective bounty–of $10,000 guaranteed to all citizens, neighbors, family and friends willing to report any attempts to terminate pregnancy by abortion six weeks after conception allowed them to reclaim the status of a longstanding crime in Texas law no District Attorney would deem to prosecute, and only metropolitan areas provide sufficient coverage to pregnant women seeking medical care.
The shifting grounds of access on women's health care in Texas as been watched for decades in the state, as much as from afar, closing clinics to effect a decrease in abortions, even after the U.S. Supreme Court had queried several of its provisions as "undue burdens" on pregnant women. Even after the suit brought against the State by an abortion provider, Whole Women's Health, aware and fearful of the dangers that closing abortion providers in South and West on women's health care, the decrease in state-wide abortions by a third as providers shifted after fifty miles away seems in retrospect a successful ground-game for curtailing access to abortion, and one that encouraged several municipalities to adopt restrictive local measures on abortion access. In ways that seem to have emerged in reaction to the America Cares Act, or Obamacare, the new law suggests how the state became a battleground for finding practices for restricting abortion rights, turbocharged by making restrictions amenable to the new composition of a Supreme Court increasingly eager to letting state law stand, with an eye to reviewing not state policy but Roe.
By entitling all Texans to bring civil suits on their own, however, as agents of the state, legislators mapped out a terrifying geography to trumped a pregnant woman's Constitutional right to privacy.; SB 8 frames a new geography of health care that restricts abortion far beyond these "sanctuary cities," offering rewards for enforcing restrictions on abortion beyond six weeks as impervious to judicial review as dangerous acts. By appealing to the collective enforcement of retrograde principles of moral purity, limiting access to health care in the guise of "heartbeat laws" affirm fetal personhood. Exploiting the performance of sonograms from measures of fetal health, the standard procedure after February 6, 2012 was mandated for all pregnant women seeking to abort became admissible evident in civil courts.