Even if Texas was not at the forefront of the cold air, it was the least prepared, and least flexible in that region of cerulean blue tat was a weird sweet spot where temperatures fell far below normal, and power was taken away from 4.4. million who had to be convinced that staying at home was indeed the safest thing to do.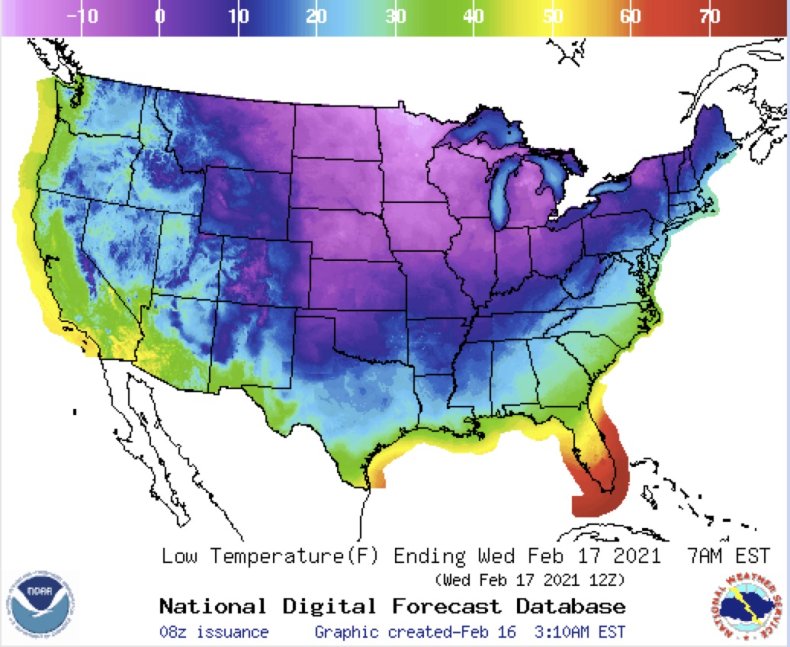 It didn't help that the weather pattern was blamed on the "polar vortex," which seemed to embody a Marvel super villain, more than the global risk of its newfound wobbliness as more worthy of note than the existential sense of emergency we prefer. The sudden entrance into our borders of such gelid air is an effect of global warming. The suddenness of its entrance over four days is made manifest in a chilling snapshot of the arrival cooler air, no longer containing arctic temperatures in true north.
The ceruleans streaming across the nation seemed designed to shock as a wake-up call: waves of cerulean frostiness that spilled arctic air onto national weather maps from February 12-16, 2021 as an existential alarm as the nation re-entered the Paris Climate Accords, inflicting chaos not only on electrical systems and energy availability as regional power plants were paralyzed by unprecedented subzero frosts–as forced blackouts left four million without power, in an eery repeat of the Pacific Gas & Electric's rolling blackouts that California experienced as the fire season last summer wrecked havoc with our energy system, cascading the consequences of the exaggerated chaos born by the plunging celadon isotherms of weather maps.